COMPANY PROFILE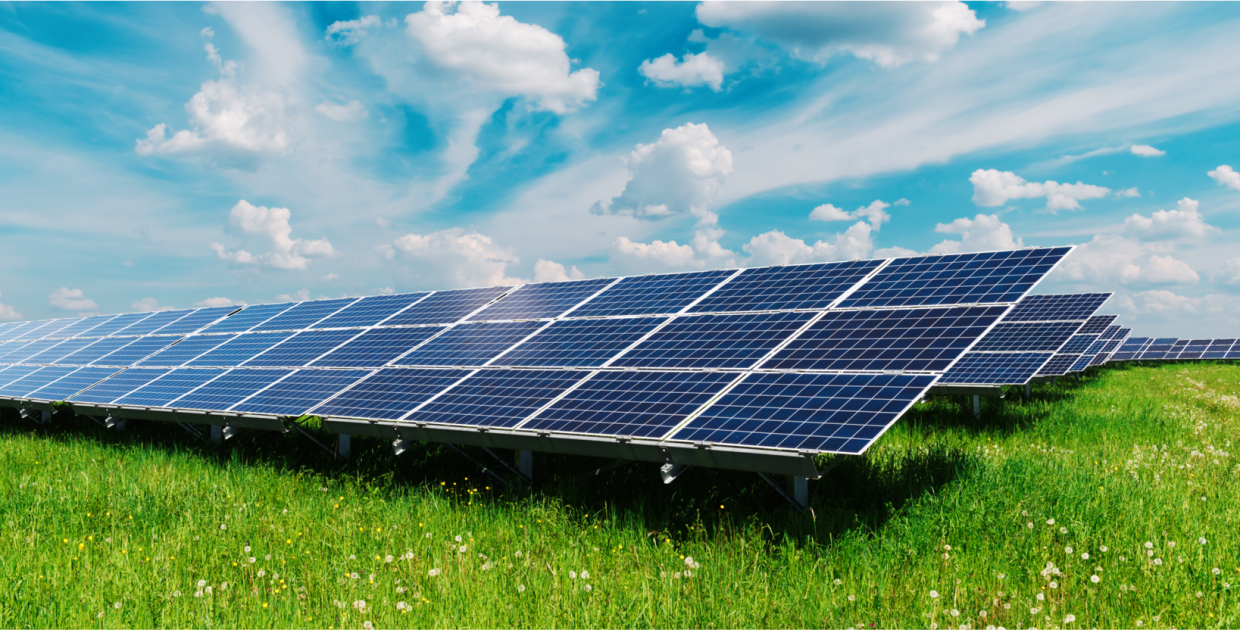 • Introduction
• Business Scope
• Our Milestone
• Our Footprint
• Our Sales
• Consulting Services
• Projects References
VISION

❑ To participate actively in our Energy development program.
❑ To promote renewable energy of solar Energy to our Nation.
❑ To preserve our Green Environment.
MISSION

❑ Products with high quality, reasonable prices and durable.
❑ Best in Class Services for Nationwide
❑ One-Stop Services for Solar Solution.
Application Scope & Senarios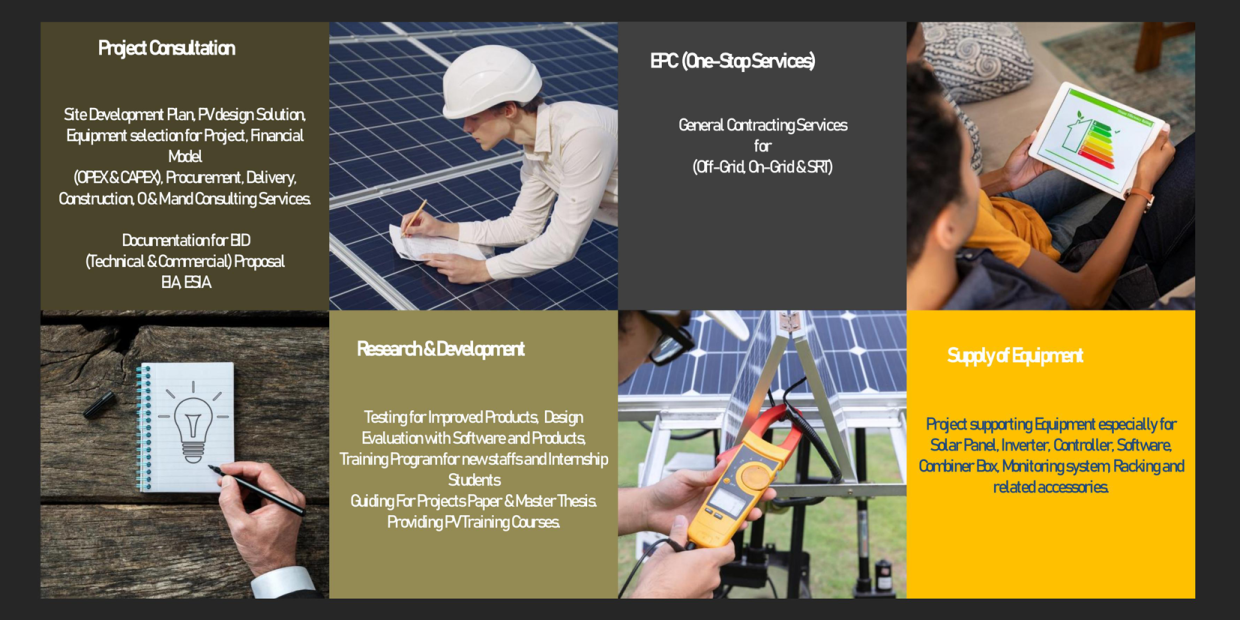 Resource Integration Ability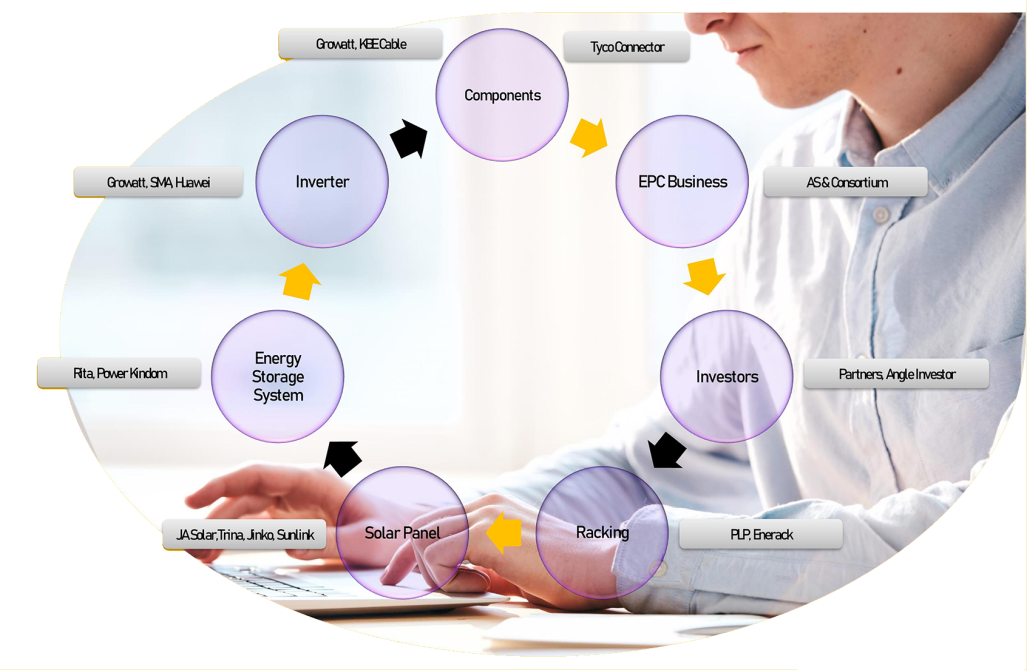 Technological R & D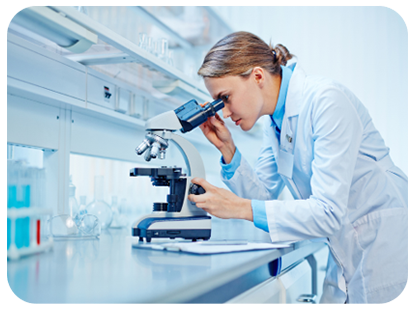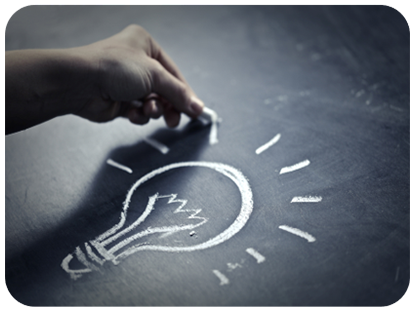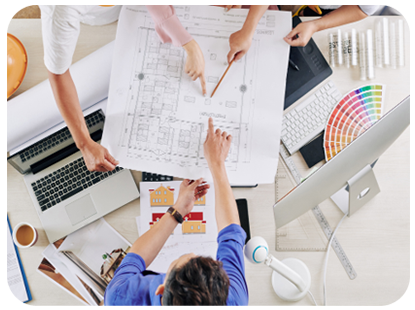 R&D
Innovative
Research
Creative Business
Mindset
Idea Concept
Smart Integration is
the best power
solution for Home.
Energy Storage
System is smart-
comfort in Lifestyle
Design Ability
Functionable
Design Solution
Technology
Supportive design
Market Development
&
Business Development
Ability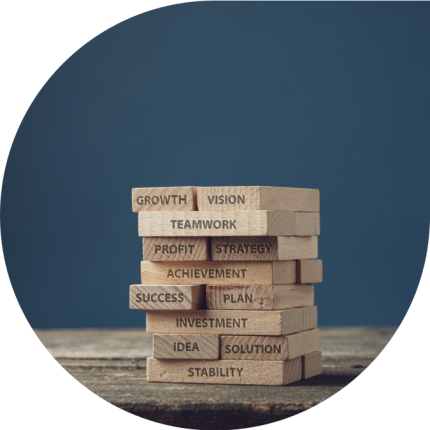 ❑ Developing strong external relationships with the stakeholders.
❑ Lobbying and marketing activities.
❑ Developing the Legal and Technical Due Diligence process.
❑ Developing the relevant project contracts: NDA,MOU, PPA and EPC.
❑ Generating , understanding the company strategies and developing the best business practices.
❑ Developing the strong working relationships with the project Developers.
❑ Developing and collaboration with the International Funders.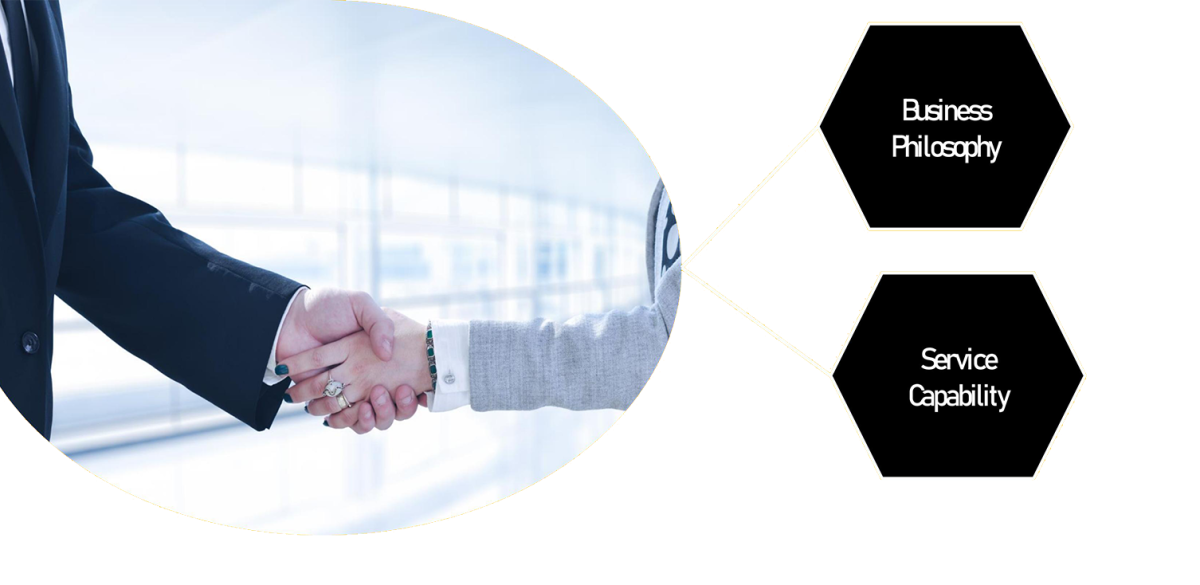 CUSTOMER-CENTRIC
STRATEGY FOR MARKET
❑ Customer Satisfaction is our priority.
❑ We built customer's trust with one-stop services, products quality and after sale.
❑ We always stand with fully customer's expectation and provided all-round services
such as planning, financial calculation, scheme design, supply, delivery and operation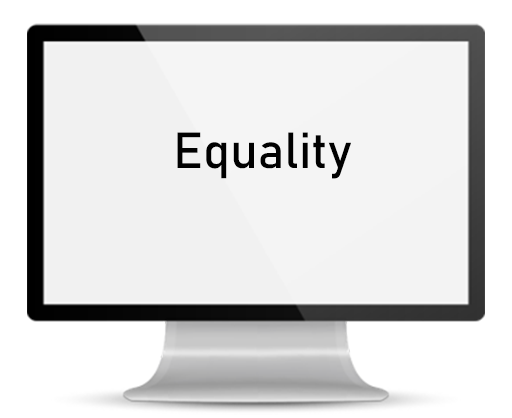 Employees
Race, Nationality, Belief
Gender, Position, Respect and trust.
Fully Empowerment, result-oriented.
Customers
Always adheres to the customer-centric service concept.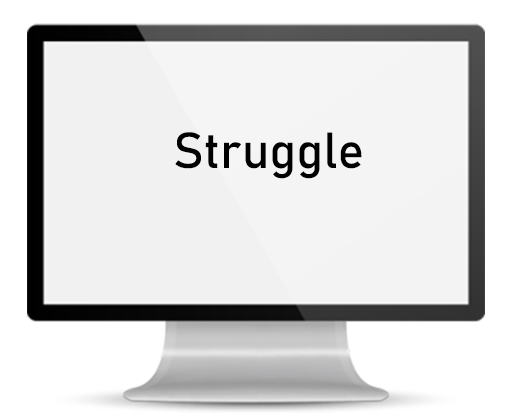 Employees
Create value, and reap reasonable returns and wonderful life.
Customers
Established long-term mutually beneficial cooperation.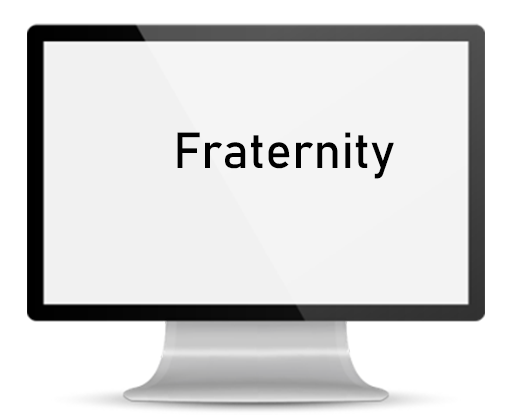 Employees
Caring Employees and their families, partners, friends and society.
Customers
Creating customer's value.
Reliable Solution.

CONSULTING SERVICES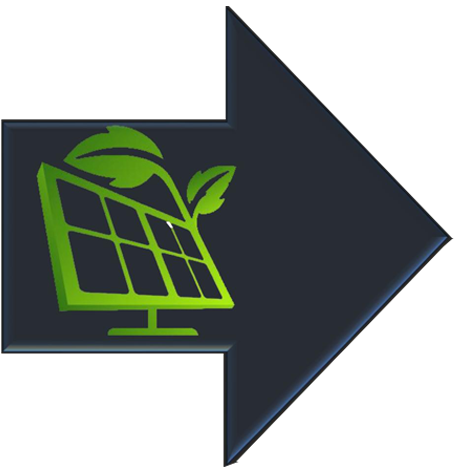 1PROJECT DEVELOPMENT FOR SOLAR ENERGY
Technical and financial feasibility study including:
✓ Topographical survey.
✓ Environmental impact study (EIS) according to WB guideline.
✓ Grid integration study (steady-state and dynamic system)
✓ Financial model and project financing.
✓ Solar resource and Generation forecast.
✓ Negotiation of the MoA (Memorandum of Agreement) , PPA (Power Purchase Agreement), CIA (concession and Implementation Agreement) and EPC contract.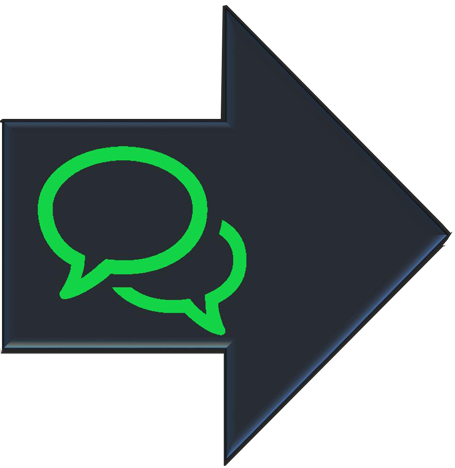 2BUSINESS DEVELOPMENT FOR STARTUP & SMALL BUSINESS
We offered the solution that not only tell what to do but help you do it as well.
✓ Provide a fresh, independent and educated perspective on your business idea.
✓ Provide the plan into Action, Time management, Saving your Money.